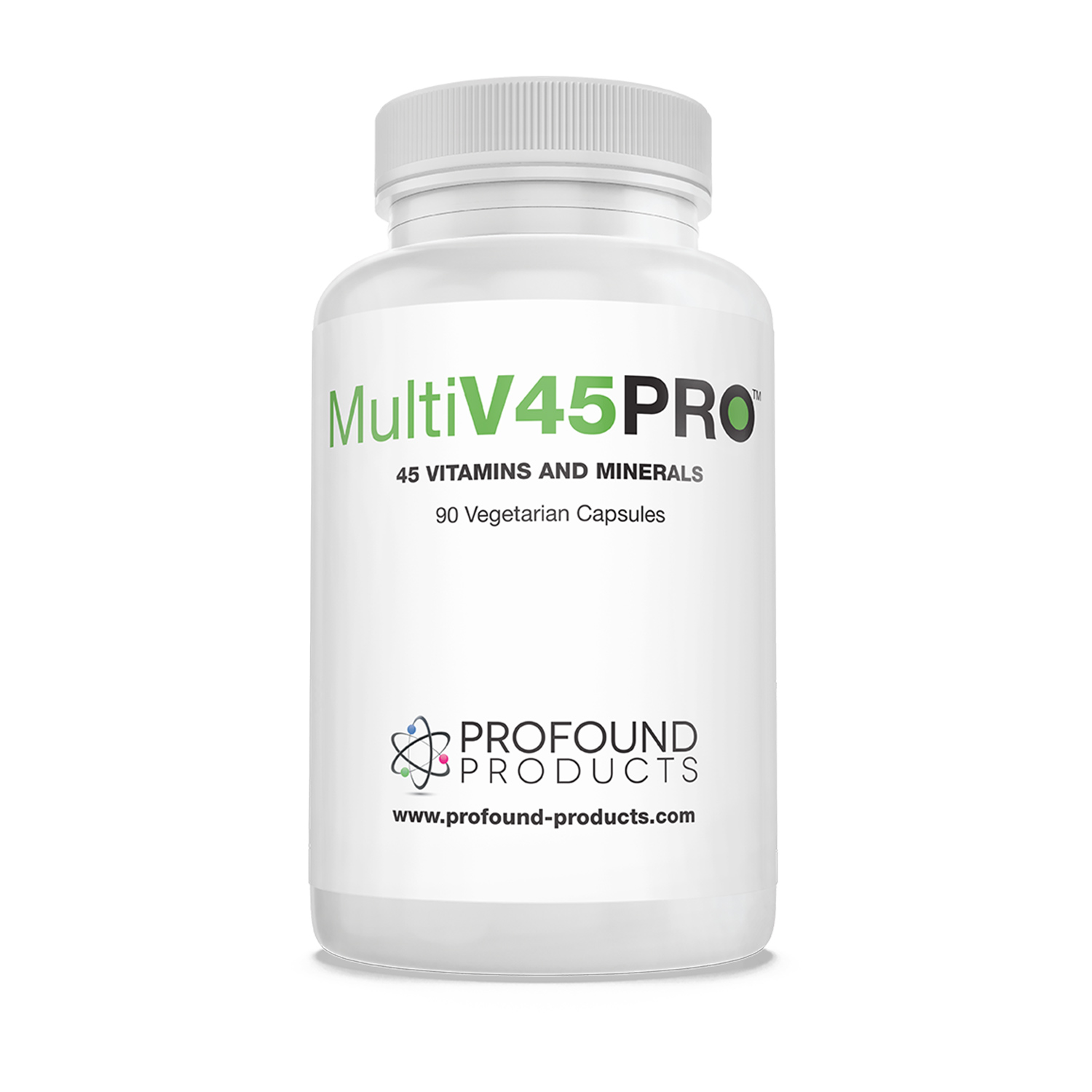 MultiV45PRO™
45 Vitamins and Minerals Per Capsule.
SRP : US$ 20
90 Capsules
Is a blend of an incredible 45 vitamins, ensuring that you receive all of the crucial nutrients and minerals needed in one simple supplement.
MultiV45PRO has an army of nutrients including the vitamins C, E, B2, B3, B5, B6, B1, folic acid, manganese, potassium and iron amongst many others.
Benefits Include:
Energy boost

Reducing tiredness and fatigue

Boosting metabolism

Normalises functions of the immune system

Aids to normalise heart functions

Aids in cognitive functions